Cryptocurrencies might propose a futuristic approach towards peer-to-peer transfers, decentralization, and other promises. Still, when we consider these assets in the current timeline, there appears to be a massive misalignment. Buying cryptocurrencies from exchanges and acquiring them from mining might not be as complicated as the actual use of such digital assets in the current fiat exchange system.
AMP focuses on evolving its Flexa payments network to a notch higher by allowing merchants to accept crypto payments while converting them into fiat currencies from the sellers. This allows more merchants and partners to onboard the crypto-payments methodology offering a win-win situation for both crypto holders and merchants. AMP is staking your holdings, converting them to a different form of digital payments fiat currencies while offering a decentralized method of using smart contacts for fraud-proof transfers. 
AMP Token Price Analysis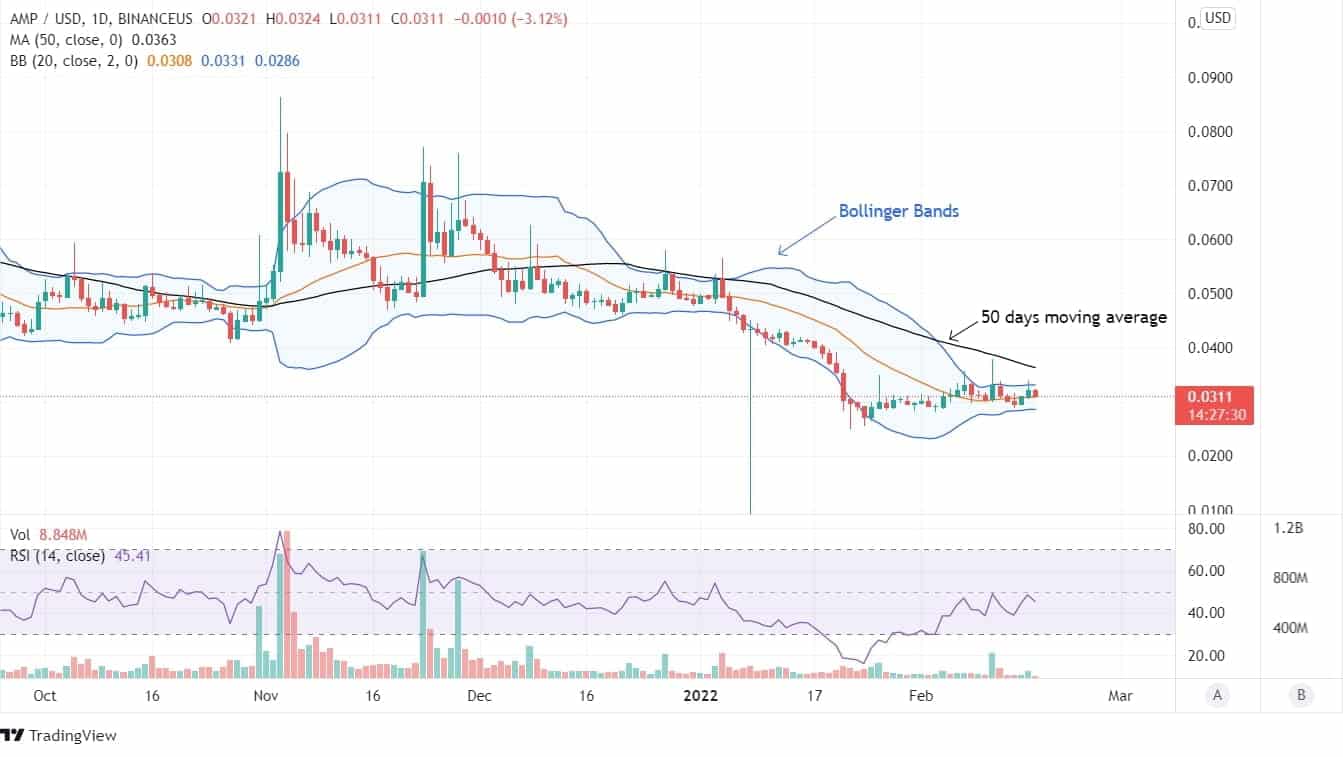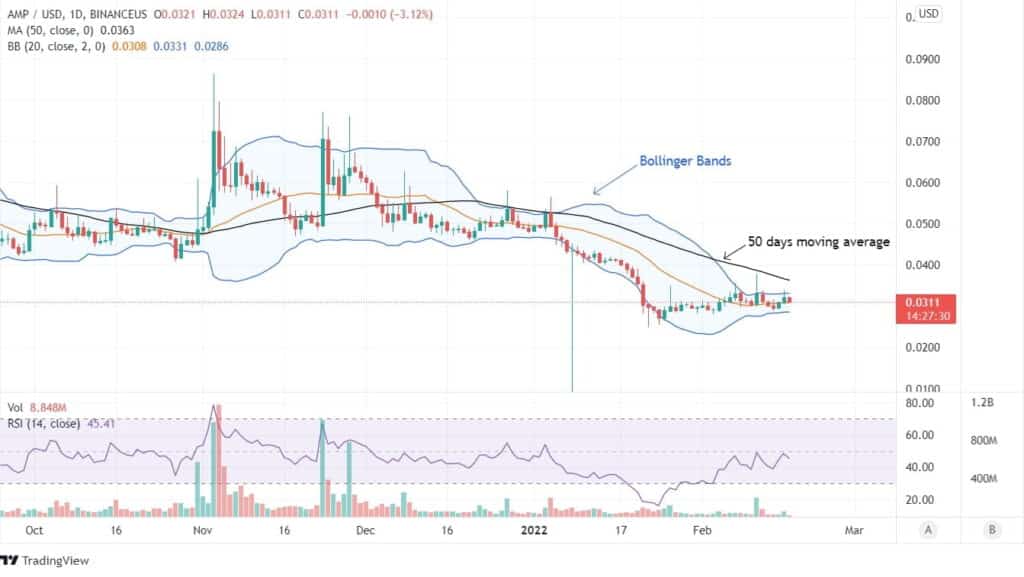 Since its public listing on various exchanges in the latter half of 2020, the AMP token took off with a positive stance. But currently, we can witness it reel under an intense profit booking stance since hitting the fresh highs in June 2021. Since hitting the high, the ensuing sell-off has kept the AMP token under 10 cents, forcing it to lose more than 70% of its valuation since the highs of the last June.
Although buyers and higher staking have allowed AMP to retest close to the 10 cent value, it has time and again failed to hold on to these gains. The current value of the AMP token seems to be in a positive gain of 300% since the last April, but holding to this gain can be difficult considering the downtrend rally since the last June. Currently, the 50 days moving average of $0.0365 seems to be a critical level in pushing this token back to a positive stance. Find more details here about the long-term forecast of AMP tokens to get a detailed overview of the future of crypto.
With the lens of the Bollinger bands indicator, there seems to be a high probability for the AMP token to become trending and retest the upper levels above $0.05. The shrinking of Bollinger Bands also indicates a possible breakout from the current consolidation range. With RSI moving towards the overbought zones from neutral levels, we can expect AMP to reclaim the $0.060 levels.